Injured Officer Sues Black Lives Matter Organizer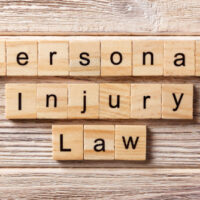 The 5th U.S. Court of Appeals overturned a district court ruling that a Louisiana police officer, identified as John Doe, had no standing to bring a case against Baltimore political activist DeRay Mckesson for an injury sustained in the line of duty during a Black Lives Matter protest. Mckesson, who organized the BLM protest, is being accused of negligence after leading protestors to block a highway.
The protest was staged after police fatally shot Alton Sterling in Baton Rouge. Sterling was shot and killed by police officers outside of a convenience store. Police say that Sterling had a gun, but video evidence showed that he had never pulled it out. Witnesses say that Sterling was shot while he was still on the ground and under the control of police officers.
The shooting sparked outrage both in Baton Rouge and across the country as movements like Black Lives Matter saw yet another case of a black man being murdered by police while he appeared to be no longer a threat. However, the officers involved in the fatal shooting faced no criminal charges after the shooting was ruled justified and there is no indication that they will face disciplinary action either. The family has initiated a lawsuit against the Baton Rouge PD and at least one Baton Rouge police officer is targeting the BLM activist who organized the protest of Alton Sterling's death.
The Case Against DeRay Mckesson
The case was tossed by the district court judge on First Amendment grounds, but the appeals court ruled that Mckesson organized the protest in order to create a confrontation between the protesters and police officers. He directed protesters to block a busy highway.
The district court ruled that Black Lives Matter was a social movement, not an organization, and thus the lawsuit had no suitable target against whom to file a claim.
The decision does not rule on liability but allows John Doe to proceed with his claim against Mckesson. While some people believe that the case is justified, many believe that it sets a dangerous precedent and is aimed at intimidating those who might stage formal protests against the government.
Doe claims that someone threw a rock or other blunt object that caused him to lose teeth, suffer brain injuries, and missed time from work.
Can You Sue the Organizer of a Protest?
This question will likely continue to be asked. The appeals court has made a ruling but it's likely that the defendant will appeal again. Since there is a conflict between the lower court and the higher court, the case is likely to be heard. BLM's standing as a social movement may not be a major question, however, as the protest's organizer direct demonstrators to block the highway which the plaintiffs argue made a confrontation inevitable.
Talk to a Miami Personal Injury Attorney
The Miami personal injury attorneys at the office of Alan Goldfarb P.A. represent plaintiffs in personal injury lawsuits. If you've been injured by someone else's negligence, we can help you recover damages related to your injuries. Give us a call and set up a free consultation today.
Resource:
miamiherald.com/news/nation-world/article229729589.html