Disney Cruise Worker Wins $4M in Lawsuit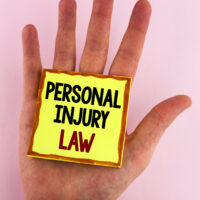 This is the first time that the relatively new Disney Cruise Lines has lost a personal injury lawsuit and the loss came against one of their former employees. A Florida jury awarded Maria Ana Reis Martins $4 million after she alleged that she received inadequate medical care aboard the vessel.
Martins was on shore leave when she was struck by a car in the Bahamas. When she returned to the ship, she sought the medical attention of the ship's doctor. The ship's doctor told Martins that she was fit to work and failed to diagnose three broken ribs. She returned to her job as a dining room server and continued to serve tables for the next ten days aboard the ship.
Later, a Florida doctor found that she had broken three of her ribs, and returned to her home country of Portugal where she received five months of sustained treatment. She returned to work in 2014, but had to leave a month later due to severe nerve damage that she alleged resulted from the failure to diagnose.
Breaking Down the Verdict 
In most injury cases of this sort, there are three main areas of recovery. There are medical expenses, lost earnings, and pain and suffering damages. In this case, the jury allotted Martins $2 million for lost wages alone. They awarded an additional $1 million for pain and suffering. In most personal injury cases, you will not see punitive damages. But in this case, the jury awarded Martins an additional $1 million to punish the cruise line for their egregious conduct toward their employee.
Punitive damages are awarded in instances of egregious conduct that shows a complete disregard for the rights and safety of others. The jury saw fit to punish Disney Cruises to the tune of $1 million for failing to properly diagnose Martins and recommending that she return to work after being hit by the car.
The jury did, however, assign Martins 30% of the blame. They found that Disney was 70% responsible for Martins' injuries.
Yet Another Case of Medical Negligence Aboard a Cruise Ship 
Instances of medical negligence aboard cruise ships are not uncommon. Several lawsuits have been filed in the past decade against Carnival, Royal Carribean, and others who offer prolonged vacation packages aboard cruise ships. Patients come in with sometimes serious medical events that the cruise line doctors are either not prepared to deal with or fail to diagnose correctly. In cases of severe medical events, patients are supposed to be flown to the nearest hospital, but some fail to get the care they need if the doctor doesn't recognize the severity of their problems early enough.
Talk to a Miami Personal Injury Attorney Today
If you've been injured aboard a cruise line, either as a passenger or a crewman, call the law Miami cruise ship accident attorneys at the offices of Alan Goldfarb, P.A. We can file a lawsuit against the cruise line and hold them accountable for their negligence. Schedule a free consultation today.
Resource:
miamiherald.com/news/business/tourism-cruises/article238836373.html
https://www.goldfarbpa.com/fiu-contractor-mcm-accused-of-acting-in-bad-faith/