Orthopedic Surgical Manufacturer Accused of Harming Patients, Paying Doctors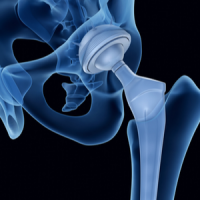 An orthopedic surgical manufacturer that fabricates surgical tools and prosthetics for orthopedic patients is accused not only of harming patients but of paying doctors so that they will use their potentially dangerous devices on patients. The problem is rampant in the medical industry. While the quality of these surgical implements varies from company to company and device to device, many have reported suffering serious and permanent injuries as a result of these devices. In at least some of these cases, there is a paper trail of money flowing from the manufacturer of the surgical device to the doctors who used the device on patients. These take the form of consulting fees that the surgical implement industry claims is necessary to help develop their products. However, the federal government has accused several companies of paying illegal kickbacks to doctors who then go on to use their products without regard for patient safety.
SpineFrontier, one of the orthopedic companies that produce surgical implements for orthopedic doctors, faced more than 100 fraud and whistleblower actions filed by the federal government. The majority of these were related to illegal payments or consulting fees paid to doctors who then used their product. Court filings against the company identified the names of 35 doctors. These names have since been redacted. SpineFrontier settled these lawsuits without admitting wrongdoing.
Regulatory failures
Under intense scrutiny right now are back, hip, knee, and other joint replacement technology. Doctors are taking money from pharmaceutical companies to use their products exclusively on patients. While this might be all well and good if all products were created equally, but that hasn't been the case. And when a medical device fails, the patient suffers worse symptoms than they had before.
Part of the problem is that the FDA, which regulates medical devices, allows companies to fast-track products that are "substantially similar" to existing products. In other words, new products that only make small changes to the design are not tested before use. In fact, many of these devices may work fine for a couple of years before they fail, giving companies a buffer between when the injury occurs and when the lawsuit is filed. Meanwhile, they are paying more doctors to use their products.
Doctors who do have relationships with companies and use their products exclusively may be liable for medical malpractice. Further, the company that manufactured the device is liable for any injuries it causes to patients. Further, when patients have complained about medical device failure and their surgeons brought the issue to the company's attention, the company would then offer the surgeon a handsome "consulting fee" to help them improve their product. Authorities believe, however, that the companies are paying surgeons to secure their loyalty and their silence.
Talk to a Miami Personal Injury Attorney Today
If you've been injured due to a defective surgical product or a botched medical intervention call the Miami personal injury attorneys at the office of Goldfarb, P.A. today to schedule a free consultation and learn more about how we can help.
Resource:
fortune.com/2021/06/17/device-makers-funneled-billions-to-surgeons-products-spinefrontier/
https://www.goldfarbpa.com/the-impact-of-the-pandemic-on-personal-injury-lawsuits/