Doctor With Revoked License Botches Circumcision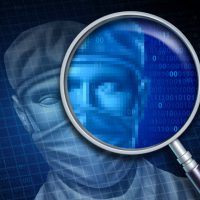 Less than two weeks after his medical license was revoked by the Board of Medicine after a patient's death, the same doctor performed a circumcision for $250. It went terribly wrong. The doctor hit an artery and severely injured the boy, permanently disfiguring his genitalia. He had to be rushed to the emergency room the next day. A urologist said that one-third of the head of the boy's penis had been removed.
The doctor 
The doctor who performed the procedure had his medical license revoked after the death of a patient. This was not the first time he botched a circumcision either. Court records show that a similar incident led to a complaint against the doctor beforehand. The doctor carried no medical malpractice insurance, which we'll discuss later. Even before his medical license was revoked, the medical board prohibited him from doing surgery without the supervision of another doctor.
His license 
The medical board revoked the doctor's license about two weeks before the botched circumcision, but a doctor's license isn't revoked until the order is entered. In this case, the decision was reached on February 5, but it didn't go into effect until February 22. That means that the doctor still had a license to practice medicine while performing the circumcision. While it is unlikely that a criminal complaint against the doctor could be filed, the suspension on the doctor's license required that he be supervised during all surgical procedures. Circumcision certainly counts as a surgical procedure.
Wrongful death 
The same doctor involved in the botched circumcision lost his license after the death of a patient who bled to death after giving birth to her second child. The doctor punctured her cervix with an amnio hook and failed to repair the issue afterward. The lawsuit was settled, apparently without an insurance policy, but the doctor has failed to keep up with payments owed to the family. The same doctor lost another mother in 2014 after a patient bled to death during a C-section. In 2004, the doctor was suspended after failing to remove a dead fetus from its mother's womb.
Do you need to be a doctor to perform a circumcision? 
Yes, with only one caveat. Since circumcision is a part of Jewish religious ceremonies, mohels, or those who perform circumcisions, can do so during a ritual without a medical license. However, the majority of Jewish mohels are doctors who perform these services within the faith. Mohels are certified within Judaism to act in that regard. The above-mentioned doctor was not certified to act as a mohel.
Talk to a Miami Medical Malpractice Attorney 
If you or your loved one has been injured by a medical doctor, call the Miami personal injury attorneys at the law office of Alan Goldfarb, P.A. today to schedule a free consultation and learn more about how you can recover damages for your injuries.
Source:
palmbeachpost.com/story/news/2021/05/29/doctor-botched-babys-circumcision-after-state-opted-end-his-license-parents-say/7421107002/