Federal Court Declines To Hear Appeal Of Nursing Homes In COVID Suits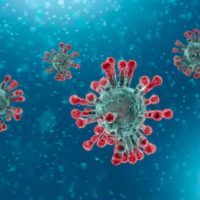 A Pennsylvania nursing home lost an appeal hoping to get several COVID-19 wrongful death lawsuits dismissed in federal court. A Pennsylvania federal court also declined to dismiss the lawsuits meaning that they will be allowed to move forward. The nursing home had previously argued that The PREP Act affords them immunity from COVID-19 lawsuits. However, most of these immunity laws only made the burden of proof higher on plaintiffs. Instead of proving simple negligence to file a wrongful death claim, plaintiffs were required to make allegations of gross negligence. In many cases, this resulted in lawsuits filed by grieving families moving forward in the courts as opposed to being dismissed. This is because many of these nursing homes did not place adequate infection-control measures in place and the burgeoning pandemic exposed the problem. In other words, these nursing homes were already not meeting basic quality-of-care requirements to their residents and so, in a lot of these lawsuits, the immunity did not apply.
Analyzing the arguments 
This is a total mess. The plaintiff was admitted to a memory care facility and shortly after, her family began seeing signs that their loved one was not being bathed regularly and her clothing was not being changed. The family also stated that their loved one had fallen twice and the facility never implemented a fall protocol procedure to prevent future falls.
The resident eventually fell ill with COVID, but despite not showing any symptoms, the facility provided her with the useless experimental drug hydroxychloroquine. At the time, the drug was authorized for experimental use under hospital conditions for a short period of time. The provision only applied to symptomatic individuals who were not eligible for a clinical trial. The son denied the care facility's recommendation and refused to allow his mother to take the medication. The facility ignored the son who gave the resident hydroxychloroquine. She died as a result.
The facility moved to dismiss the lawsuit under The PREP Act, but failed. Why? They did administer a COVID medication, so why doesn't the immunity apply to them? The reason is that they violated the prevailing standard of care in the administration of the drug plus they violated the medical consent of the health care proxy. Essentially, that makes it a medical battery as opposed to medical malpractice. Lastly, the negligence can be considered gross for the purposes of this lawsuit. The hospital failed to abide by both the health care proxy's decision and the federal government's recommendations. In other words, COVID immunity shouldn't apply.
Talk to a Miami Nursing Home Abuse Attorney Today 
The Miami personal injury lawyers at the office of Alan Goldfarb, P.A. represent the interests of those who have been injured by negligent nursing homes. Call today to schedule a free consultation and learn more about how we can help.
Source:
mcknightsseniorliving.com/home/news/appeals-court-declines-to-hear-covid-19-wrongful-death-lawsuits-under-federal-immunity-protection-law/