Honda Sued After Critical Injury Of 7-Year-Old Girl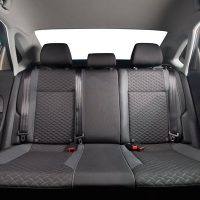 Two years after a car crash severely injured a 7-year-old girl in a Duval County car crash, her parents have filed a lawsuit against the automaker Honda for what they claim are dangerous design flaws in their Odyssey minivan. The girl was in the back row of the minivan when the vehicle was rear-ended by a Jeep. The girl suffered a traumatic brain injury and broken bones.
The parents have filed a lawsuit against both Honda and the driver of the Jeep seeking damages for their daughter's medical expenses, rehabilitation, lost quality of life, and more.
How does a rear-end accident end up this bad? 
That's a good question. We've all been involved in rear-end accidents where the other driver just failed to look up in time and ended up hitting our vehicle. They don't end up the way this incident ended up. So why was this little girl so severely injured in this particular accident?
According to attorneys representing the plaintiffs, the back of the Honda Odyssey was engineered to crumple upon impact. This resulted in what plaintiff's attorneys have dubbed the "crush zone". Further, the lack of pretensioners in the back row of the minivan made it impossible for the parents to properly attach a safety belt. Lastly, the child was riding with her head above the headrest which resulted in debris from the crash striking her. Had a headrest been there, her injuries would have been much less substantial.
Is this a solid case? We'll discuss that below.
How strong is the case against Honda? 
Product liability cases are complex, largely because of a concept known as strict liability. An individual who is injured by a defective product need not prove that the company that manufactured the product was negligent in its construction. Strict liability means that the company is automatically liable if its product injures someone else. However, this requires that the plaintiff shows that they were using the item properly, did not modify the product, and that the defective design of the product is the proximate cause of injury.
Honda cannot be expected to prevent every injury that occurs in a car accident, but they are expected to provide safety features for which they advertise. Minivans, which are typically purchased by families, are often marketed on their safety grades, so the plaintiffs have put themselves in a good position by discussing specific lapses in Honda's engineering that failed and resulted in a passenger being injured.
Honda will, in turn, blame the parents for their daughter's death by attempting to reveal what, if any, safety lapses they contributed. For instance, if the girl was placed in a seat where her head was above the headrest, why wasn't she placed in another seat?
Talk to a Miami Personal Injury Attorney Today 
If you've been injured by a negligently designed product, the Miami personal injury attorneys at the office of Alan Goldfarb, P.A. have the experience and resources you need to take on a major company. Call today to schedule a free consultation and learn more about how we can help.
Source:
news4jax.com/news/local/2021/05/12/civil-lawsuit-filed-against-honda-over-2019-duval-county-crash-that-critically-injured-child/