McDonald's Sued For Hot Coffee Spills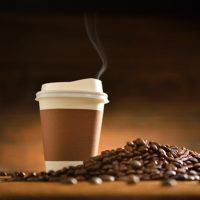 On our blog, we've covered hot coffee lawsuits before. They appear to be increasingly more prominent in the news. So, what is the anatomy of a successful hot coffee lawsuit? In this article, we'll discuss some key points.
Understanding negligence in hot coffee lawsuits 
McDonald's became the last company to be sued over hot coffee that was spilled by a customer. Essentially, attorneys for the victim argued that McDonald's served their coffee so hot that it could cause third-degree burns. The plaintiff presented evidence that she required skin grafts as a result of the injury. Eventually, the jury awarded her handsomely and it became one of the most famous lawsuits ever filed.
In the case above, the negligence was contributed by McDonald's on the grounds that they served their coffee at unsafe temperatures. After the verdict, McDonald's reduced the heat on their coffee thus giving every company that serves coffee a clear roadmap to avoid liability.
That hasn't stopped hot coffee lawsuits from being filed, however. In the majority of recent lawsuits, employees are alleged to have failed to place the lid on correctly, burning drivers and passengers in drive-thrus. Such lawsuits are almost always successful.
Two lawsuits filed against McDonald's 
Two lawsuits have been filed in San Antonio against McDonald's alleging that an employee failed to secure the lid on a hot coffee and dumped it into the customer's lap at the drive-thru. The same thing happened to another woman who is seeking $1 million in damages.
Damages in hot coffee lawsuits 
Damages in hot coffee lawsuits run the gamut from $10,000 settlements to multi-million dollar jury verdicts. The problem for the companies that serve hot coffee is that once it's dumped into a customer's lap, it tends to cause permanent scarring to one of the most sensitive areas of the body. It can impact a person's confidence, their sex life, their social life, and everything else. Hence, it's extremely important for coffee shops to train their employees on properly placing the lid on the cup.
While no one is accusing an employee who dumps a coffee on a customer's lap of gross negligence or wanton malice, the injuries are awkwardly placed and lead to permanent scarring. Hence, why such lawsuits often result in very large settlement awards.
Plaintiffs usually win these lawsuits because the employee failed to secure the lid to the cup. If they had, the coffee wouldn't have spilled into the driver's groin. So juries don't need to follow complex arguments to award plaintiffs damages. Generally, the coffee shop settles the lawsuit before the plaintiff has an opportunity to describe the emotional toll of having scarring in their private areas.
Talk to a Miami Personal Injury Lawyer Today
Injured by a hot beverage? The Miami personal injury attorneys at the office of Alan Goldfarb, P.A. can review the facts surrounding your claim and negotiate a fair settlement that not only compensates you for your medical expenses but for pain and suffering related to your emotional distress. Call today to schedule a free consultation and discuss your options in more detail.
Sources:
ksat.com/news/local/2021/10/19/double-lawsuits-filed-against-san-antonio-mcdonalds-and-franchisee-after-hot-coffee-spills/
goldfarbpa.com/starbucks-customer-burned-by-hot-water/
goldfarbpa.com/disabled-veteran-injured-by-extremely-hot-roll/