Woman Thrown From Lime Scooter Files Lawsuit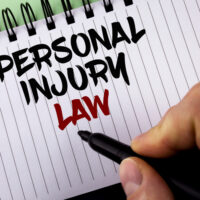 As Lime scooters work their way into major U.S. cities, those who ride them are asked to sign liability waivers in the case of injury. But how far do these liability waivers go? Do they actually absolve scooter companies of negligence?
If the scooter companies had their way, it would. However, the same scooter companies that are flooding the streets of major U.S. cities with dangerous scooters also owe those who ride them a duty of care to ensure that their scooters are safe to ride. Scooter companies have no means of performing diagnostics on their scooters.
In this instance, the woman was thrown from the scooter and suffered a major brain injury. Will her lawsuit against Lime be successful?
Was the Woman Wearing a Helmet?
The extent of the woman's injuries appears directly related to this question. Yet it's unknown if she was wearing a helmet at the time of her injury. Lime requires that all scooter riders wear helmets while they're riding, but they do not supply helmets along with their scooters.
The lawsuit states that there were design defects, manufacturing defects, and that Lime failed to warn riders about the dangers of their scooters. In other words, the plaintiff is essentially throwing every possible product liability complaint at Lime.
The lawsuit specifically names which manufacturing or design defects were present. Firstly, the complaint says that the accelerator stuck, the center of gravity was unsteady, and that the brakes were shoddy. If any of these are true, then the company is 100% legally liable for the woman's injuries.
How Does Lime Detect Malfunctioning Scooters?
Earlier this year, it was reported that a software glitch was causing much the same problem as the woman who has filed the complaint against Lime. That is to say, riders were being thrown from the scooters after their wheels inexplicably locked. This occurred in Switzerland and New Zealand and there were an estimated 150 complaints of riders suffering serious injuries after the scooters rapidly decelerated.
After developing a patch for the firmware, Lime recommended that scooter riders perform an inspection themselves to determine if their scooters are safe to ride.
In addition to that problem, scooter riders have reported batteries catching fire. Lime, in turn, blamed its suppliers for the problem. It turned out that a welding problem caused the scooters to short-circuit resulting in scooter fires.
Meanwhile, those who are injured by Lime scooters are left to wonder if they've signed away their right to sue the company. However, certain rights cannot be signed away by contract. Lime may force scooter riders to agree to certain terms, but whether or not those terms are enforceable depends on whether or not Lime is genuinely negligent.
Talk to a Miami Personal Injury Lawyer Today
If you've been injured by a defective Lime scooter or any defective product, the Miami personal injury attorneys at the office of Alan Goldfarb, P.A. can help you recover damages related to the incident. Talk to us today for a free consultation.
Resource:
fox59.com/2019/09/20/woman-files-lawsuit-against-lime-after-being-thrown-from-the-scooter/
https://www.goldfarbpa.com/self-driving-cars-pose-interesting-liability-questions/