School District Sued After Sexual Abuse Of Minor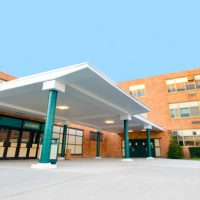 In recent years, many states have moved to toll the statute of limitations in child sexual abuse cases filed against institutions. These include most notably, the Catholic Church, Boy Scouts of America, and other organizations that hid allegations of sexual abuse from parents and lawmakers. Schools too, as institutions, can be sued under legislation allowing children to file lawsuits against abusers years after the abuse occurred. Typically, in a tort lawsuit, you would have somewhere around 2 years to file your claim after the injury occurred. In Florida, you have four years. However, those who have been sexually abused were allowed to file claims outside of the statute of limitations to ensure that guilty parties were held accountable for their crimes. Further, the institutions that hid their crimes and allowed them to find new victims are also paying out massive settlement awards to adult victims now.
In a recent lawsuit, a former student sued after he and another student were sexually abused by a teacher. The teacher was sentenced in 2009 and served four years in prison. He was released in 2013 and is a registered sex offender. The student has since filed a personal injury lawsuit directly against the teacher and the school district which the plaintiff claims facilitated the abuse.
Allegations against the school district 
The plaintiff accuses the school district of having actual knowledge that the teacher was sexually abusing students. As part of those allegations, they maintain that the school district failed to perform an adequate background check on the teacher before offering him employment. Further, they allege that the school district failed to properly supervise the teacher who was abusing students at swim meets and even in class. They further allege that the school district either knew or should have known that the teacher was sexually abusing his students. The school district did nothing to curb the abuse until the students reported it, resulting in the conviction of the teacher. The teacher was hired in 1994 and his relationship with the school was severed after the allegations surfaced in 2009. That means he remained in good standing with the school for 15 years.
However, this lawsuit was filed in North Carolina. The Safe Child Act, which allows for lawsuits to be filed outside of the statute of limitations, was deemed Unconstitutional by a three-judge panel. The decision is being appealed but may prevent the plaintiff from filing their lawsuit.
Meanwhile, the law protects pedophiles and their enablers from accountability until the decision is reversed or a new law is passed.
Talk to a Miami Personal Injury Attorney Today 
If your child has been injured due to the negligence of an institution, you may be able to recover damages related to their injuries. Call the Miami personal injury attorneys at the office of Alan Goldfarb, P.A. today to schedule a free consultation and discuss your situation in more detail.
Source:
wsoctv.com/news/local/victim-sues-former-cms-teacher-convicted-sexually-abusing-students/KQEALELF35GMFHBLK5VZUFQLFA/