Six People Seriously Harmed In Multi-Vehicle Wreck On Florida Turnpike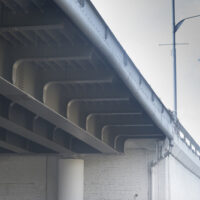 When two vehicles collide, the chances of someone getting hurt are fairly high. When multiple vehicles are involved in a collision, the chances of bodily harm skyrocket. An unfortunate example can be found in the wreck that occurred on Florida's Turnpike and Southwest 288th Street. Reports indicate that eight vehicles were involved in a collision that left six people seriously injured, according to the Miami Herald. One of the victims was listed in critical condition and had to be rushed to a local trauma center for immediate medical treatment.
The exact cause of the multi-vehicle wreck remains under investigation.
Causes of Multi-Vehicle Accidents
Auto accidents involving multiple vehicles can occur in a myriad of ways. Though, quite often it is the result of a single vehicle setting off a chain reaction collision. For example, one driver is texting and driving or is speeding and winds up rear-ending another vehicle. The force of the collision causes the vehicle to then move forward and collide with another car, and so on and so forth.
Multi-Vehicle Accidents Can Become Quite Complex to Investigate and Litigate
When two vehicles are involved in an accident, the ability to investigate and determine which driver was at fault can be accomplished relatively quickly, in most cases. However, when a wreck involves multiple vehicles, there is a greater likelihood that each driver involved will blame everyone else for causing the crash. This makes assessing liability more difficult and gives auto insurance companies a reason to put up a legal fight rather than offering a fair and reasonable settlement.
This is why it makes sense to hire a Miami car accident lawyer. They take the burden off your shoulders of investigating the accident, contacting the insurance adjusters, filing the necessary paperwork, etc. When a claimant is unrepresented, auto insurance companies often try to play games and drag their feet in offering a settlement. In many instances, an insurance company will try to tell you that you have to wait to have your injury claim addressed by the company because it is being reviewed and investigated by their team of adjusters. Then, they may try to argue that they cannot discuss a settlement with you until all of the other parties involved in the collision file a claim and they can review the amount of claimed damages versus the amount of available coverage.
Do not fall for these delay tactics. Hire a lawyer so they can get to work right away for you.
Negotiating with Multiple Insurance Companies
If you or a family member is seriously injured after a multi-vehicle accident, the prospect of negotiating with not one, not two, but possibly three or four insurance companies probably sounds like a nightmare. This is perfectly understandable. You should focus on healing. Again, this is where an attorney can prove to be invaluable since they take that burden off your shoulders and negotiate on your behalf.
Let Us Help You with Your Case
Do not delay in reaching out to a law firm. The sooner you have an attorney on your side, the better.  Contact the experienced Miami personal injury attorneys at the office of Alan Goldfarb, P.A. today to schedule a free case review.
Resource:
miamiherald.com/news/local/community/miami-dade/article194672069.html