Understanding Pain And Suffering Damages That May Be Pursued In A Miami Car Accident Case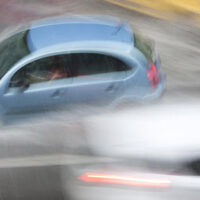 If you or a family member was seriously hurt due to the careless or reckless actions of another, you can pursue financial restitution from the at-fault motorist's auto insurance company through a claim. This claim will seek monetary compensation for the economic and noneconomic damages you suffered in the collision.
Economic damages are those itemizable harms such as medical expenses and lost wages. These damages are fairly straightforward since you can simply present a list of invoices and pay stubs to properly calculate these damages. But what about those intangible harms? That is where non-economic (aka pain and suffering) damages come into play.
What Exactly are Pain and Suffering Damages?
Florida courts have adopted instructions provided to juries in personal injury lawsuits stating that there is no specific standard for measuring pain and suffering damages. The court simply directs the jury to award an amount that is fair and just in the light of the evidence. This is why it can be somewhat challenging to advise a client on the potential award they could receive from a jury. There is no clear barometer for the amount a jury may award for pain and suffering.
Nevertheless, for the purposes of providing as much detail as possible, many people consider pain and suffering damages to be monetary compensation for having to endure the aftermath of the collision.
Persuasive Presentation is Key
In order to maximize the amount of pain and suffering damages you receive, the presentation of your pain and suffering damages by your Miami personal injury attorney is critical. Your lawyer needs to be prepared to illustrate exactly how your injuries have adversely affected you and your family.
For example, if you and your spouse were members of a neighborhood running club and you looked forward to a multi-mile run every Tuesday. Following the collision however, you suffered multiple bone fractures and ligament tears in both of your knees. As a result, you cannot participate in the club which may result in feelings of isolation and depression. You are now forced to spend your Tuesdays watching television, applying a heating pad or taking a powerful prescription pain medication. This example highlights the pain, inconvenience, and frustration that many car accident victims suffer as a result of their bodily injuries.
Substantiating your pain and suffering damages claim is extremely important, which is why the more evidence your lawyer can show to a jury, the better. This is why you should keep a journal after the accident describing how your injuries have negatively affected you. Your lawyer should also interview friends and family members so they can provide a clear picture of how different you were prior to the collision.
Speak to a Miami Personal Injury Lawyer Today
The Miami personal injury lawyers at the office of Alan Goldfarb, P.A. possess decades of experience helping injured people in their time of need and we have a track record of success in securing large settlements and jury verdicts. Contact our office today to schedule a free, confidential consultation with one of our attorneys.
Resource:
leg.state.fl.us/statutes/index.cfm?App_mode=Display_Statute&URL=0700-0799/0768/Sections/0768.81.html