Is Big Pharma Accountable For The Opioid Epidemic?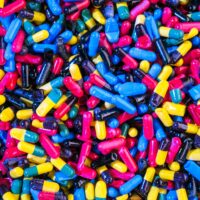 A lawsuit filed by Palm Bay City Hall could open up the floodgates for personal injury lawsuits in the state for those who have become addicted to prescription pain-management medication. Palm Bay will be the first city in the State of Florida to sue the pharmaceutical companies that they feel are responsible for America's opioid epidemic. Statistics seem to support that assessment.
In the U.S., deaths caused annually by opioid-related overdoses far exceed those in Europe and Asia. The case against the pharmaceutical companies alleges that they intentionally sought to deceive doctors concerning the side effects of the pain-management medication. Since pain is a symptom that doctors can treat, doctors dispensed the medication to their patients who then became addicted. This resulted in thousands of lives destroyed each in Florida, and tens of thousands across the U.S.
How Did the Opioid Epidemic Happen?
A lot of journalists and doctors have written extensively about America's abusive relationship with pain-management medications. Suffice it to say, at some point in the 1990s, doctors began considering the impact of pain on their patients. Hospitals too considered pain levels among the kinds of feedback collected from patients. The pharmaceutical companies that produced opioid-based pain-management medications saw this as an opportunity.
However, instead of informing doctors about the risks of overdose or the addictive quality of these medications, they explicitly advertised the drugs as "safe and effective." It is this fact that Palm Bay is keying in on to make their case against big pharma.
The lawsuit is being patterned on traditional personal injury lawsuits.
Defendants Include Four Major Pharmaceutical Companies
Palm Bay has named Purdue Pharma, Teva Pharmaceuticals USA, Cephalon, Johnson & Johnson, and Janssen Pharmaceuticals in the lawsuit. The city is alleging that the pharmaceutical companies committed acts contrary to the public good and unjustly benefited from those acts by knowingly selling addictive medications that resulted in an unimaginable cost in police, EMS, firefighters, and others. The city is arguing that the opioid epidemic is responsible for both past and future damages.
Pursuing Legal Action against Opioid Manufacturers
Individual lawsuits against opioid manufacturers have increased steadily in recent years. Today, governments are going after the companies the very same way that they did big tobacco. They're also doing it for largely the same reason: that the manufacturers of both products neglected to inform their consumers of the consequences of use.
Since 2000, over 300,000 people have died because of pharmaceutical-related overdoses of medicine that they were prescribed by doctors. Countless more have taken to the streets in order to satisfy an addiction that began after a surgery. With the death toll rising, many are asking why European and Asian countries don't have the same problem that we here in the U.S. have. Hence why the evidence against Big Pharma is so damning.
Seeking Help if You Have Been Injured
If you or someone you love has been victimized by these drugs, you can sue for damages. The pharmaceutical companies failed to include safety mechanisms nor warned doctors about the inherent dangers of overprescribing them. You could be entitled to medical expenses, lost time from work, pain and suffering, loss of consortium, wrongful death, and more.
Traditionally cases like these have been difficult to prove, but with a sitting president willing to speak out against the opioid epidemic, and big pharma's role in creating it, that may be a thing of the past.
Don't hesitate to reach out to the office of Alan Goldfarb, P.A. of Miami at 305-371-3111, and we'll do everything in our power to see that your case is heard and you're compensated for your injuries.
Resources:
cnbc.com/2018/03/01/trump-suggests-government-will-sue-drug-companies-over-opioid-crisis.html
nejm.org/doi/full/10.1056/NEJMp1710756
vox.com/policy-and-politics/2017/6/7/15724054/opioid-companies-epidemic-lawsuits
vox.com/science-and-health/2017/8/3/16079772/opioid-epidemic-drug-overdoses
floridatoday.com/story/news/2018/05/07/palm-bay-city-hall-file-lawsuit-against-big-pharma-fight-opioids/586790002/